Last Updated on December 22, 2022 by Lisa D. Marsh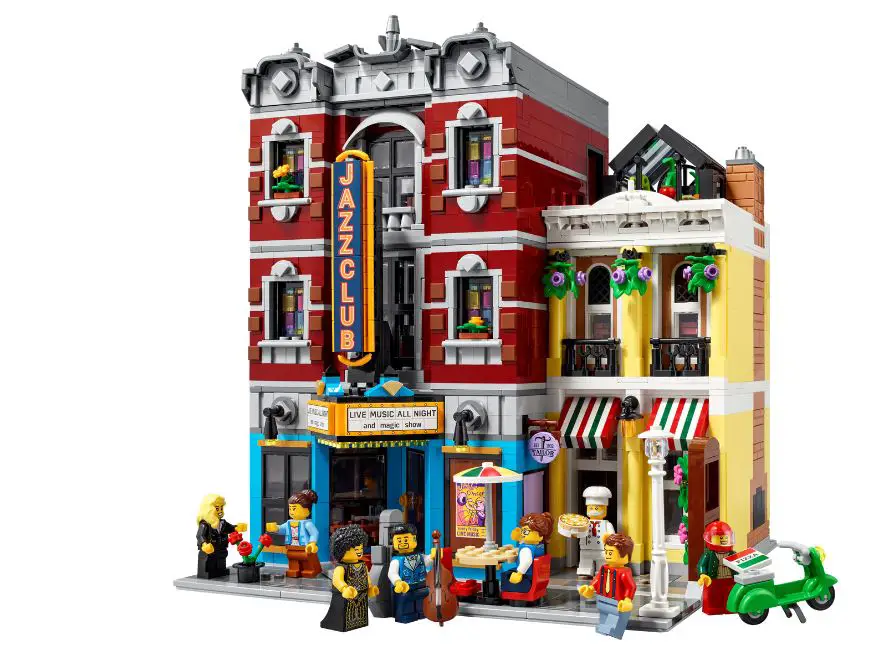 LEGO 10312 Jazz Club is now listed on the official online store, confirming its price and release date – and revealing it's fully customizable.
We now know exactly when this epic LEGO Icons set is landing on shelves as the 10312 Jazz Club has arrived on LEGO.com. The set will be available to VIP members from January 1st and open to all from the 4th; it retails for $229.99.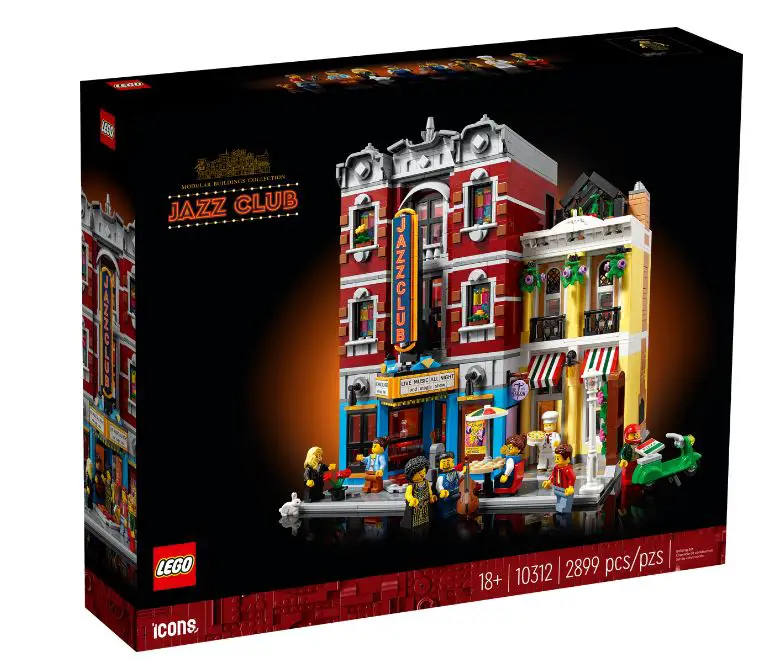 Here are the regional product pages and pricing: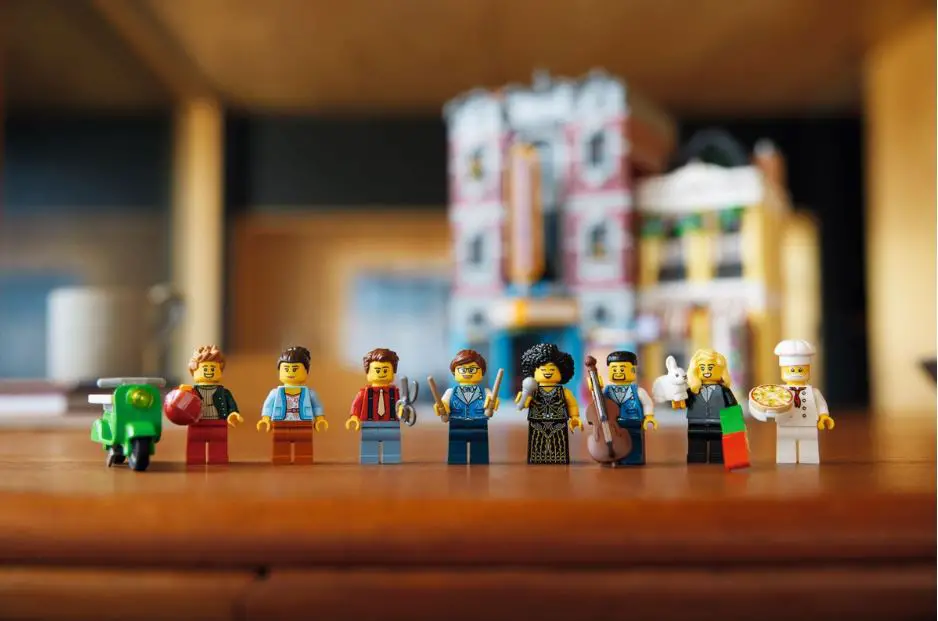 The model lets you chill out at the coolest new venue in town. As part of the Modular Building collection, this detailed and impressive LEGO Icons set features multiple rooms across 3 floors and 8 Minifigures.
The LEGO 10312 Jazz Club lets music lovers and modular buildings fans construct their own jazz venue which involves new building techniques such as a 45-degree doorway.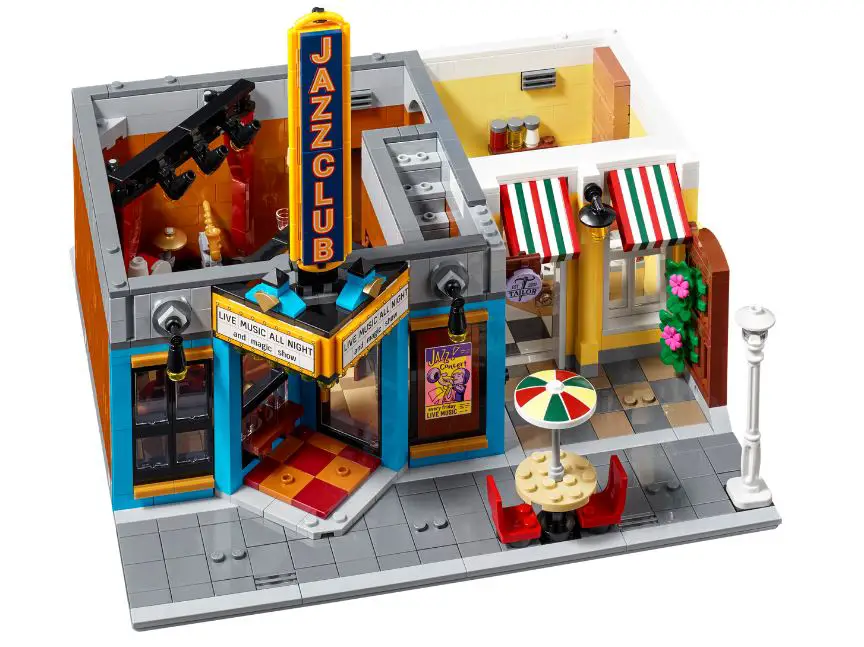 The model features a beautifully decorated interior, where you'll discover a jazz stage, a pizzeria, and the band's dressing room, plus other intricate details including a mini microphone, a mini saxophone, and a mini-LP record.
The set sets the stage for creativity and includes 8 detailed Minifigures, including a jazz singer, bassist, and drummer, to the scene for a show that will have the audience on their feet all evening.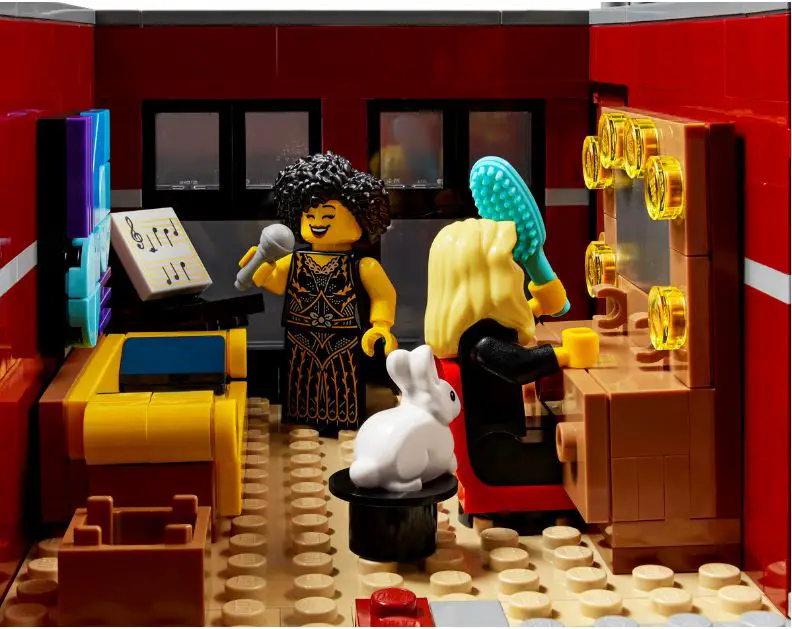 The 10312 Jazz Club includes 2,899 pieces so you can relax and enjoy a meaningful building project as you discover quirky stories and colorful characters inside the jazz club with its stage, pizzeria, and dressing room. 
The Model measures over 11.5 in. (30 cm) high, 10 in. (25 cm) wide, and 10 in. (26 cm) deep, and will make a great gift for musicians or music lovers.
Read Also: What Time Does LEGO Release New Sets? 10 Important Facts to Remember