Last Updated on January 25, 2023 by Lisa D. Marsh
LEGO Ideas A-Frame Cabin 21338 is now listed on LEGO.com confirming its price and release date – and revealing it's fully customizable.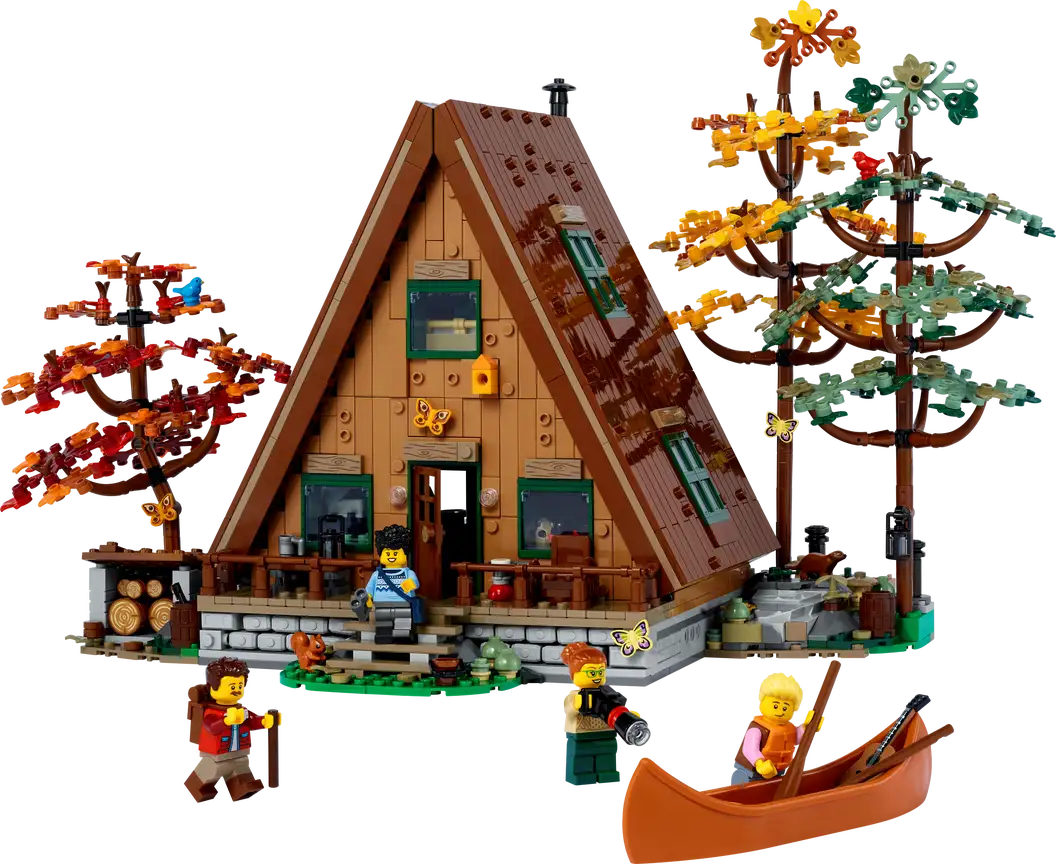 The set lets you bring the idyllic rural scene to life with 2,082 pieces, 4 customizable Minifigures, and 11 animal figures.
The age range for this set is 18 years and above and will be available for VIP access on February 1, 2023, and to the public on February 4, 2023. It currently retails at $179.99.
Here are the regional product pages and pricing: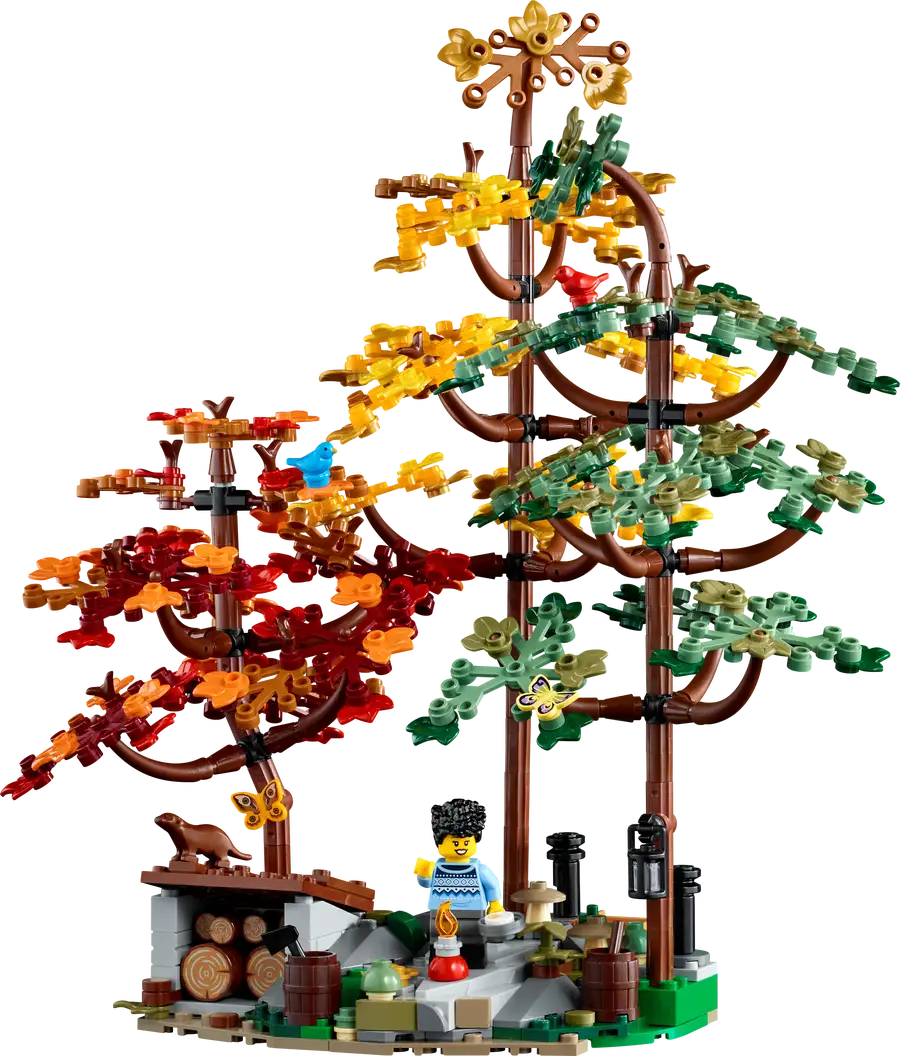 Lovers of nature will love this set as it lets you escape every day and feel closer to nature as you build the set. 
The iconic, steeply angled roof is easily detached for access to the detailed interior. The bedroom on the upper level and the living area, study, and kitchenette on the lower level is full of accessories to create a cozy atmosphere. 
It comes with 2,082 pieces which will provide horse of creative and fun play and includes 4 customizable Minifigures and 11 animal figures plus mix-and-match elements to create 4 Minifigures, plus 2 moths, 2 butterflies, 2 frogs, 2 birds, an otter, a spider, and a squirrel.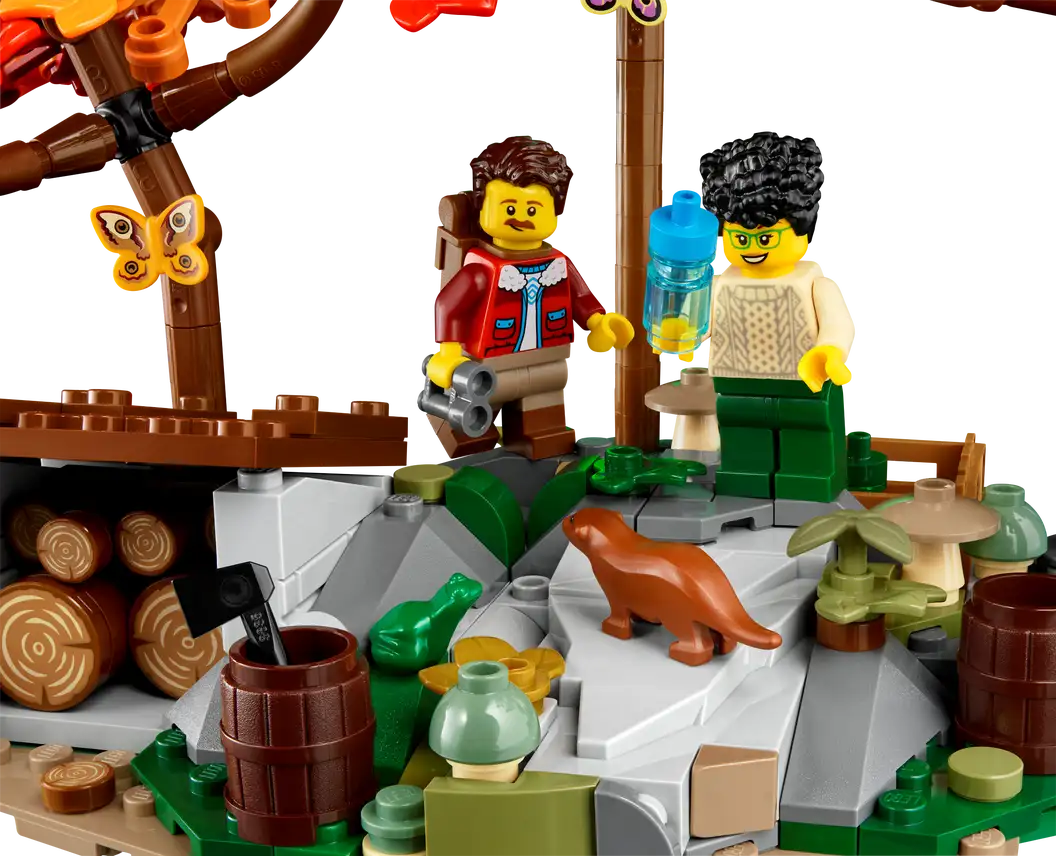 The set also includes 3 colorful trees that can be connected to create an island, plus a canoe and you can place the trees separately around the cabin or connect them to create a small island that the Minifigures can reach using the canoe.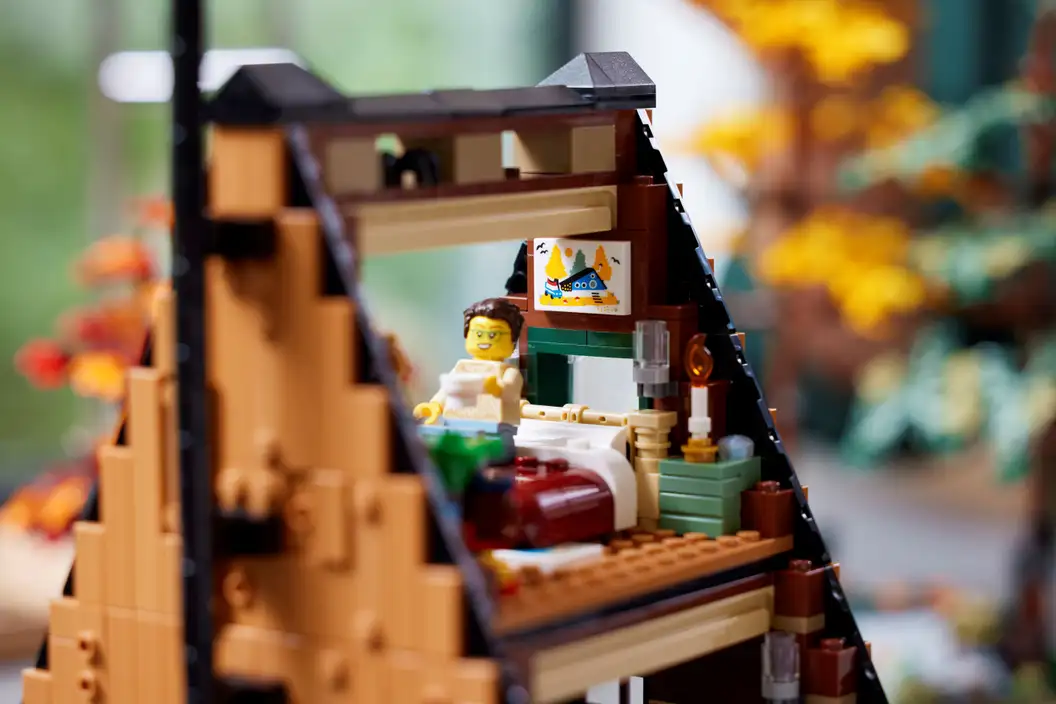 This set will make a great birthday, holiday, or surprise gift to a lover of the great outdoors, nature, architecture, or any adult fan of LEGO. the model measures over 9.5 in. (24 cm) high, 8 in. (21 cm) wide and 9 in. (22 cm) deep and will make a cool display piece in the home or office.