Last Updated on January 8, 2023 by Lisa D. Marsh
So you saw some LEGO sets tagged "Exclusives" and are wondering what it means? Or you heard the term "LEGO Exclusives" thrown around and don't know what it means.
When we hear the word "exclusive", we often think about being a limited item, or an elite one, but when it comes to LEGO it could mean a lot of other things.
So what does LEGO Exclusive mean?
In this article, we will take a look at what LEGO Exclusives are, why they are called Exclusives, where to find them, categories of LEGO EXclusives, a list of all the LEGO Exclusive sets that are currently available, and other important things you should know about LEGO EXclusives.
Let's get started.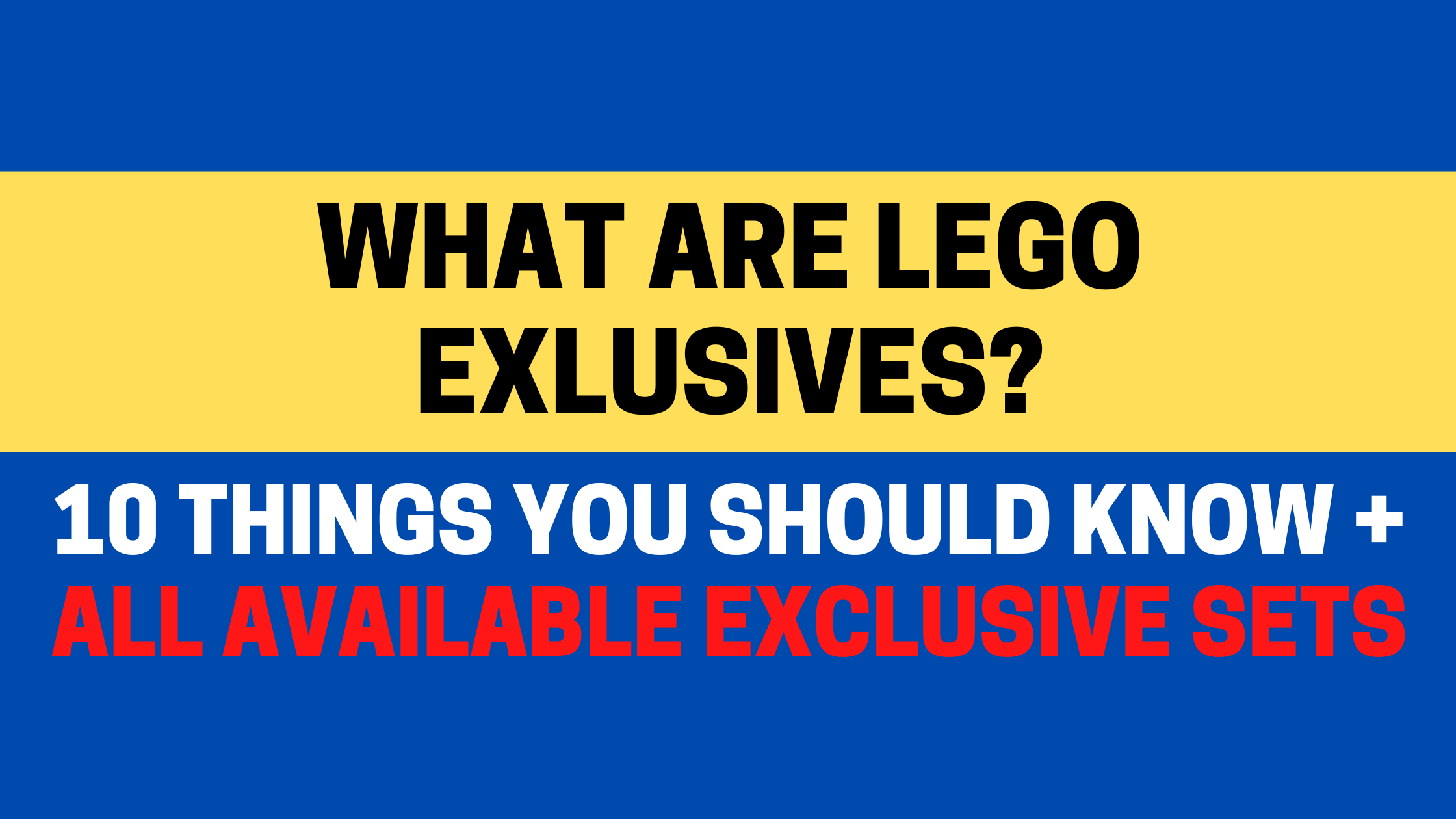 What Are LEGO Exclusives?
LEGO Exclusives is a category that solely consists of Exclusive sets. Exclusives are special sets that are only available through select retailers or events and are often highly sought after by fans and collectors. 
Exclusive sets are usually limited edition, meaning that they are hard to find and are produced in smaller quantities, making them very valuable. 
They are usually quite large (typically with more than 1000 pieces), include many parts, and are expensive. Therefore, they are meant for advanced builders and the minimum age is a little bit higher than regular LEGO sets.
Key chains and magnets with Minifigures are also considered exclusives as they are only available at the LEGO Shop.
Where to Buy LEGO Exclusives?
Exclusive sets are often found in LEGO stores, on the LEGO website, and LEGOLAND parks, but can sometimes be found on Amazon, Walmart, and other places that sell LEGO sets. Some Exclusive sets are also available at select retailers but stock can often be limited.
Does LEGOLAND Have Exclusive Sets?
Yes, there are LEGOLAND Exclusives which are types of sets, Minifigures, and items that can only be found in various LEGOLAND parks around the globe. However, due to the Covid-19 pandemic, many LEGOLAND Exclusive sets were found in other retail stores such as Target.
Read Also: 17 Things You Should Know About LEGOLAND 
This was due to an oversupply of LEGOLAND exclusive sets in LEGOLAND parks around the globe and the parks had to shut down due to the pandemic. So in order to sell these sets, the LEGO Group had to reallocate some of these sets to other retailers.
Types of LEGO Exclusives
LEGOLAND Exclusives
LEGOLAND Exclusive sets are a type of LEGO Exclusive that can only be bought in various LEGOLAND parks around the globe.
One example is LEGOLAND Park 40346 (Available on Amazon), which is a 1,336-piece set that allows fans to build their very own LEGOLAND park replica and includes 10 Minifigures: 2 LEGOLAND employees, Guy in a wheelchair, 2 boy kids, 2 girl kids, dad, mom, and woman with a baby.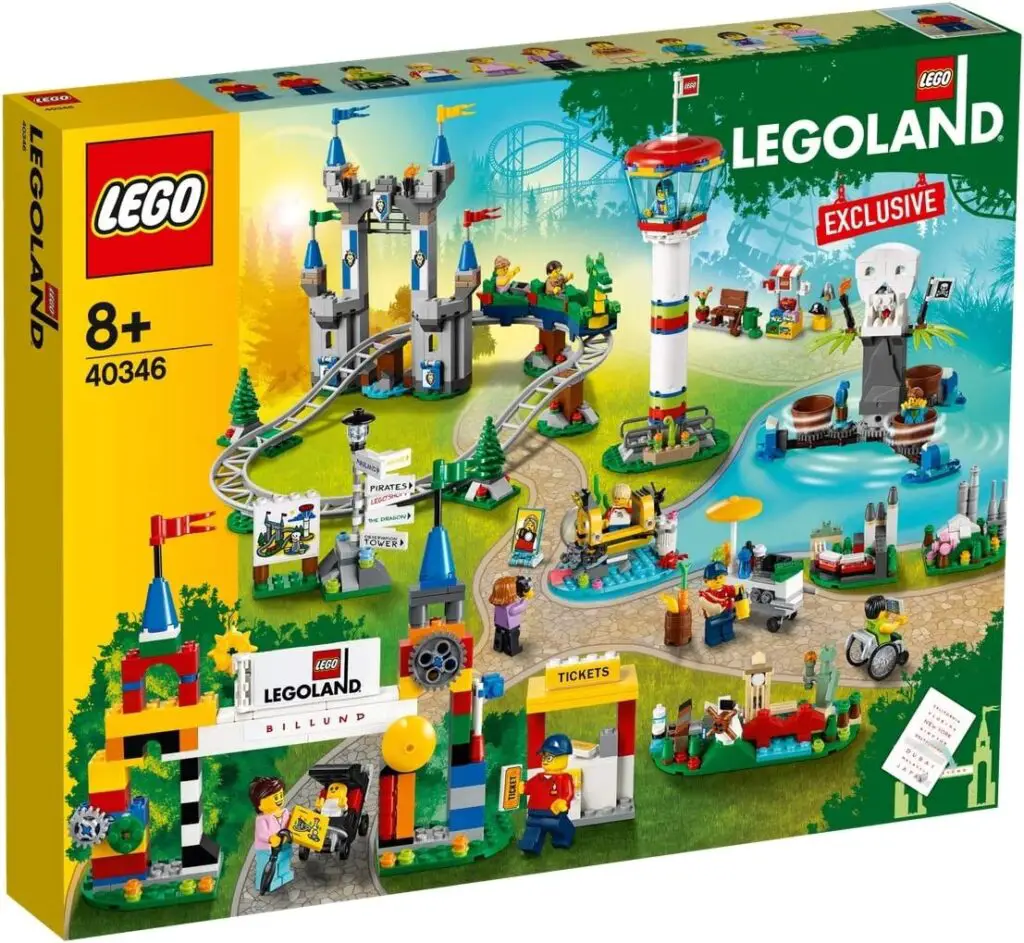 Retailer Exclusives
Retailer Exclusives are LEGO sets that can only be found at specific retail locations. These sets are produced when there is a partnership between the LEGO Group and a retailer to sell particular products only at that retailer's store or website.
Retailer Exclusives can still be found in official LEGO stores and on the LEGO website, so they are not truly exclusive to a single retailer.
An example of a Retailer Exclusive LEGO set is the Razor Crest Set, a highly popular LEGO set in the Star Wars theme based on the TV show: The Mandalorian. This set is an Amazon Exclusive LEGO set due to a partnership between Amazon and the LEGO Group.
The set is only available on Amazon, official LEGO stores, and the LEGO website, but can not be found on any other marketplace like Target, Walmart, Argos, or other places that sell LEGO products.
LEGO Store Exclusives
LEGO Store Exclusives are only available at the official LEGO Brand Retail Stores and on the LEGO website. After a few months of exclusivity, these sets usually appear at various retailers' online shops like Amazon, Target, Walmart, eBay, etc.
Special Event Sets 
Special limited event sets are purposely made for some events and are only available to the attendees. 
One example of a special limited event set is the 2020 LEGO Star Wars 77904 Nebulon-B Frigate which was a San Diego Comic-Con Exclusive set.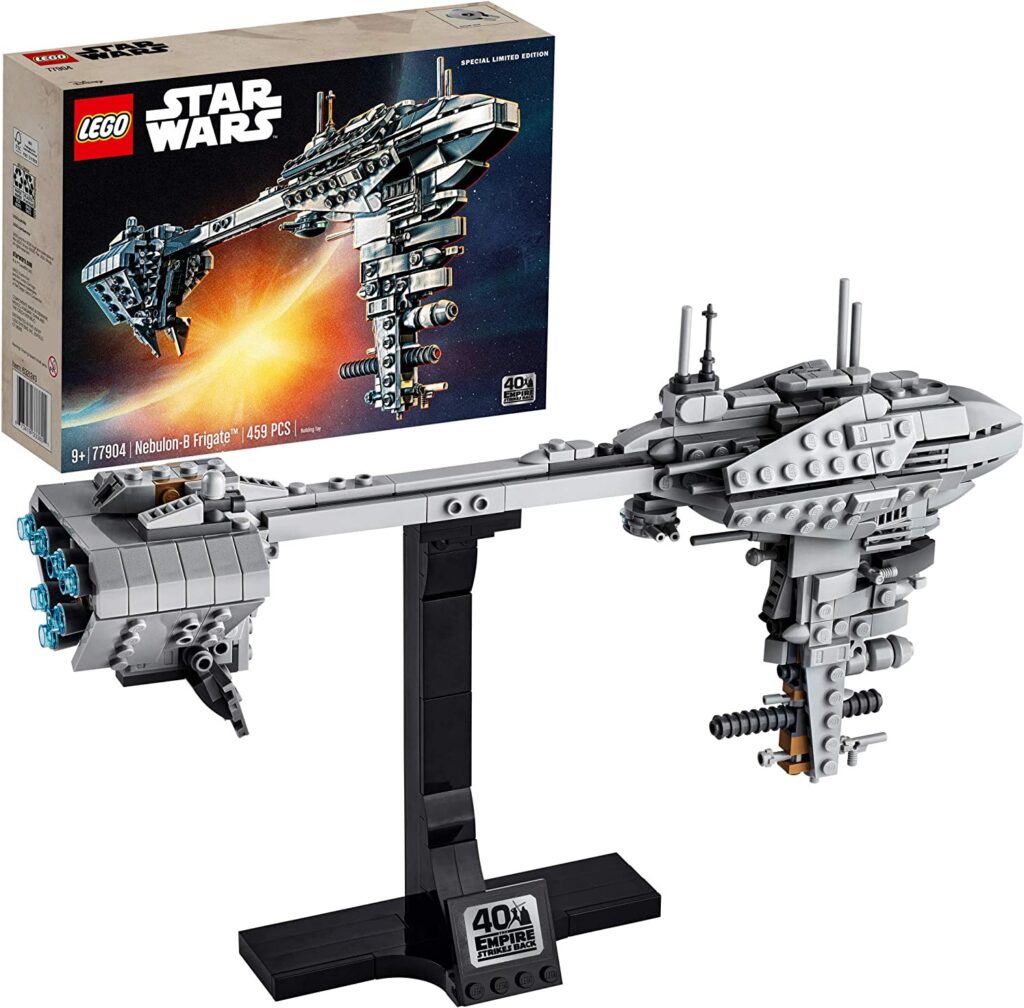 The set was supposed to be only available to some attendees, however, due to the Covid-19 Pandemic which caused the event to be canceled, the set was made available to the general public for only a short time before selling out. 
Sets like this usually last for a few days or even minutes because they sell out very quickly and thus, have a short retail shelf life.
The LEGO Employee Gift 
The  LEGO Employee Gift is another category of LEGO Exclusives. These sets are only released for LEGO employees and are not available at any retail stores. They are usually produced to celebrate events and certain milestones for the LEGO Group.
An example of the LEGO Employee Gift set is the LEGO Star Wars 4002019 Holiday X-Wing Starfighter which was given to LEGO employees in 2019 to celebrate the 20th anniversary of the LEGO Star Wars theme.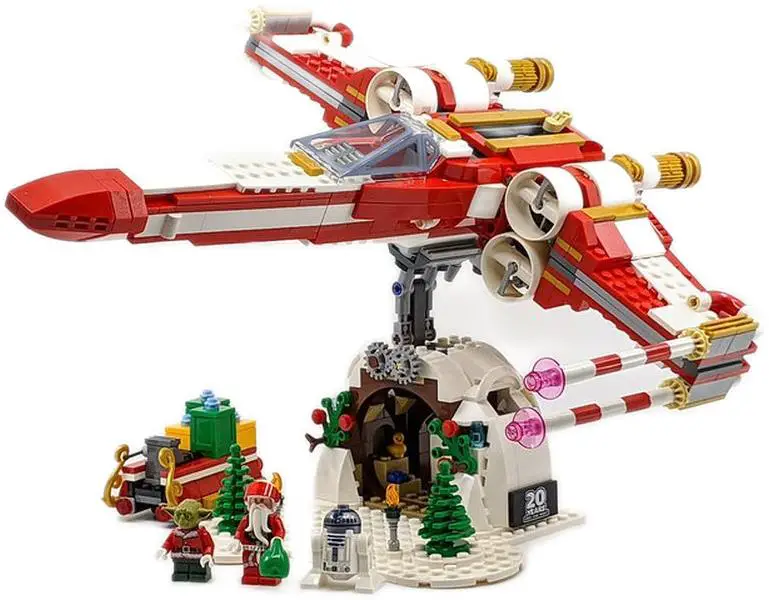 How Long Do LEGO Exclusives Last?
LEGO Exclusive sets usually last anywhere between 6 months to 3 years. However, special event sets have a short retail shelf life and usually last for a few days or even minutes before they sell out.
Do LEGO Exclusives Stay Exclusive?
Yes, LEGO Exclusives usually stay exclusive but are sometimes made available in other stores.
Are LEGO Exclusives Ever Discontinued?
Yes, just like other LEGO sets,  LEGO Exclusive sets are also discontinued.
How to Get LEGO Comic Con Exclusives
The LEGO Con Exclusive, LEGO Star Wars 77904 Nebulon-B Frigate is available on Amazon but the stock is very limited and can sell out anytime.
Currently Available LEGO Exclusive Sets 
This is a list of LEGO Exclusive sets that are currently available on the LEGO website:
Christmas Tree 40573 

LEGO Titanic 10294

Lion Knights Castle 10305

Christmas Wreath 2-in-1 40426

Table Football 21337

Chinese New Year Pands 40466

Mosaic Maker 40179

Shorthair Cats 40441

Colosseum 10276

Everyone is Awesome 40516

Hulkbuster-76210

Buzz Lightyear 40552

Tbd Disney 1 40550

Chip Dale 40550

Birthday Set 40382

Pets – French Bulldog 40544

Tuk Tuk 40469

Road Runner & Wile E. Coyote 40559

Yellow Taxi 40468

St. Bernard 40543

Spice Girls Tribute 40548

Birthday Clown 40348

Harry, Hermione, Ron & Hagrid 40495

Diagon Alley 75978

London Bus 40220

Robot Inventor 51515

Mickey Mouse 40456

Valentine's Brown Bear 40462

Voldemort, Nagini & Bellatrix 40496

Professors of Hogwarts 40460

Minnie Mouse 40457

Donald Duck 40377

Easter Bunny 40463

Lady Liberty 40367

Goldfish 40442

Ahsoka Tano 40539

Daisy Duck 40476

Budgie 40443

Lion Dance Guy 40540

Trophy-40385

Goofy Pluto 40378

Woody and Bo Peep 40553

Gru, Stuart and Otto 40420

Scrooge McDuck, Huey, Dewey & Louie 40477

Demogorgon & Eleven 40549