Last Updated on July 31, 2022 by Lisa D. Marsh
LEGOLAND is a chain of family theme parks that focus on LEGO construction toys.  
It's a fun, colorful, and inspirational park for families and bursts interactive family rides, building workshops, live shows, and amazing attractions that include awe-inspiring Miniland areas that reflect iconic buildings from the Resort location – all built using LEGO Bricks.
The parks include amazing LEGO-themed hotels and accommodations where families can extend their stay.
The first LEGOLAND was, the LEGOLAND Billund Resort was opened in 1968 in Billund, Denmark.
Further parks were opened in England, Germany, Japan, South Korea, Malaysia, United Arab Emirates (Dubai), United States (California, Florida, and New York), Belgium, Shanghai, Sichuan, Shenzhen, and a LEGOLAND Water Park at Gardaland in Castelnuovo del Garda, Italy in 2021.
This article answers 15 important questions about LEGOLAND to give you a solid understanding of this LEGO World.
Let's dive in.
How Many LEGOLAND Parks are There?
There are currently 10 LEGOLAND parks, 23 LEGOLAND Discovery centers, and 1 Water park. The LEGOLAND Parks are located in
Billund

California

Deutschland

Dubai

Florida

Japan

Korea

Malaysia

New York

Windsor
LEGOLAND Water Park
LEGOLAND Water Park is a new fully-themed water park located inside the Gardaland theme park and designed for families with children. However, children under 12 years of age are not allowed to enter the water park alone unless accompanied by an adult.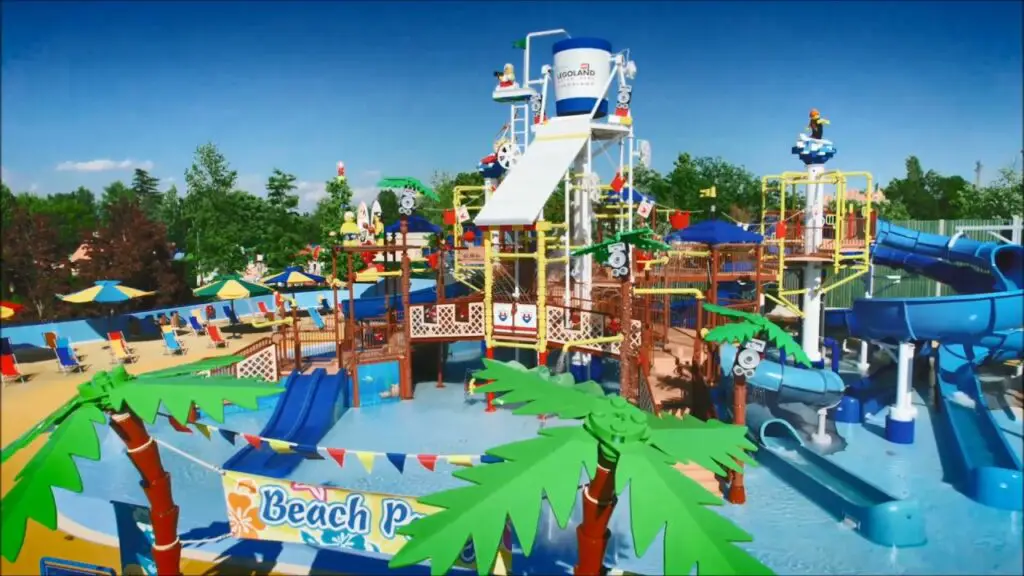 Admission into the water park is only granted with the purchase of a combo ticket for the Gardaland Park and LEGOLAND Water Park. However, you can upgrade your park ticket to include entry into the water park by simply paying a supplementary fee at the ticket offices or inside the park.
Does Lego Own LEGOLAND?
No, LEGO does not fully own LEGOLAND. They are owned and operated by Merlin Entertainments, a British theme park company that shares a common owner (Kirkbi A/S) with The Lego Group.
Where Is the Biggest LEGOLAND?
LEGOLAND Florida is the largest interactive LEGOLAND Park in the world, measuring 150 acres and featuring more than 50 rides, shows and attractions, restaurants, shopping, a breathtaking botanical garden, and the LEGOLAND Water Park.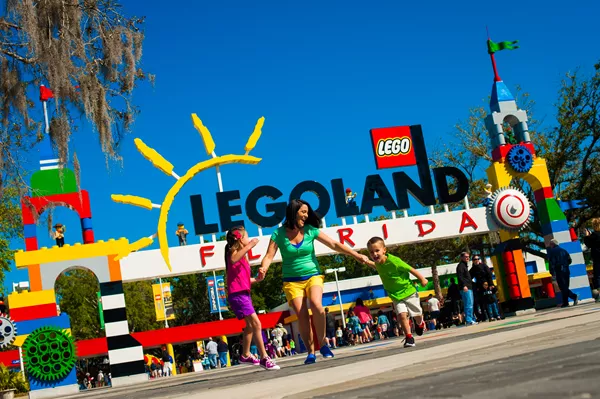 Is LEGOLAND Fun for Adults?
Yes, LEGOLAND is very fun for adults. LEGOLAND has a contagious atmosphere and the  LEGOLAND Model Citizens (employees) are great at helping people find creativity and innovation in the park.
Is LEGOLAND CA Worth It for Adults?
Yes, LEGOLAND CA is worth it for adults and there are many interesting things that adults can do such as catching a few roller coasters or shows, sightseeing Miniland, touring the botanical gardens, or grabbing some exclusive LEGO sets.
Are Adults Allowed in LEGOLAND Windsor?
Yes, adults and guests of all ages are allowed at LEGOLAND Windsor. While the LEGOLAND park is geared for 2-12, there are several fun and interesting things that adults can do.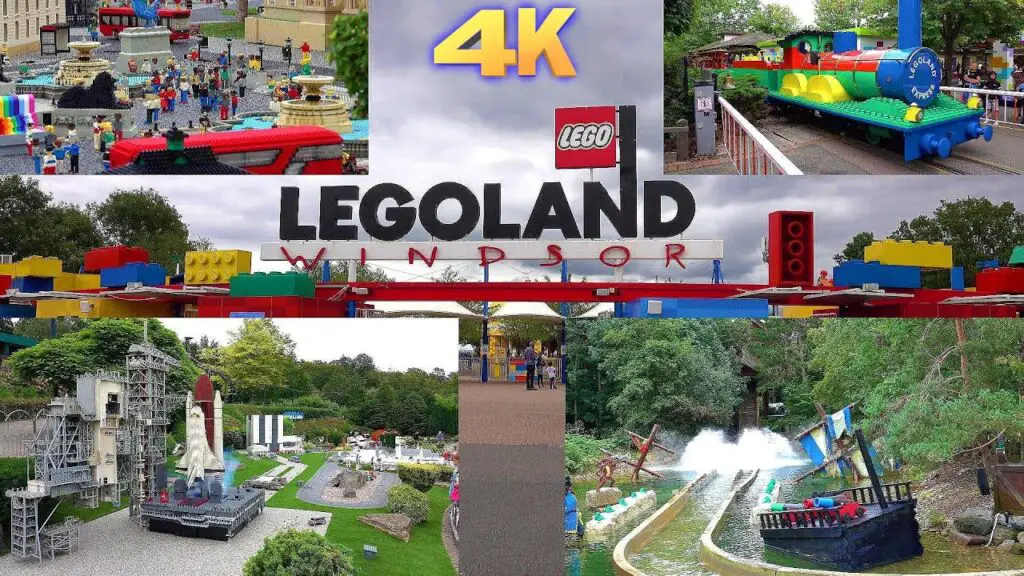 What Is the Best Age to Go to LEGOLAND?
LEGOLAND is best for children aged 2-12 years. 
Does LEGOLAND Have a Lego Store?
Yes, LEGOLAND has a LEGO store, which was formerly known as The Big Shop.
The shop amazes you with the latest LEGO sets and offers the largest selection of LEGO sets including exclusive products and hard-to-find items including stationery, Brickheadz, Ollie the Dragon toys, 
The LEGOLAND LEGO store is a must-stop for LEGO fans of all ages, providing you with the ultimate LEGO shopping experience and you'll be able to find a variety of LEGO souvenirs including t-shirts, hats, sweatshirts, mugs, and more.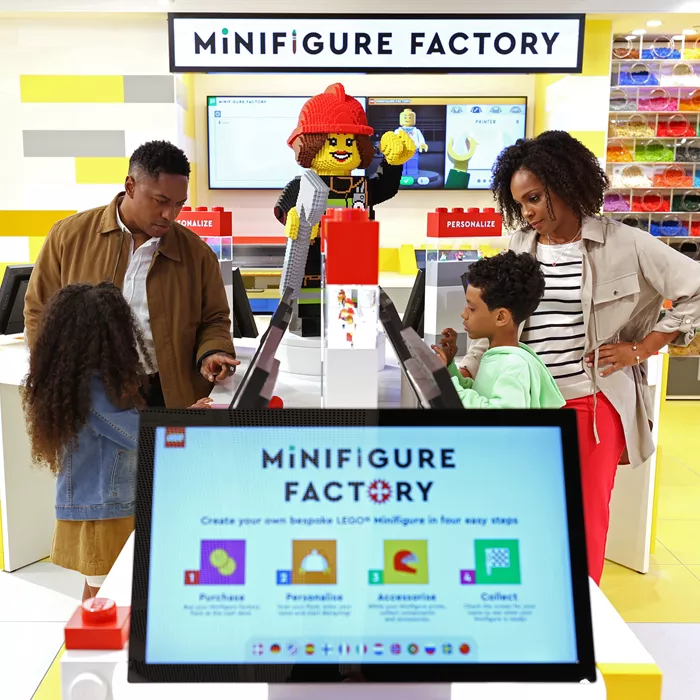 What Is the Lego Collectible at LEGOLAND Discovery Center?
The LEGO collectible at the LEGOLAND Discovery Center is either a LEGO Minifigure or a Key Chain.
Can You Use Lego Gift Cards at LEGOLAND?
No, you can not use LEGO gift cards at LEGOLAND or LEGOLAND Discovery Centers. They can only be redeemed on the LEGO Shop website, at a LEGO store, or over the phone.
How Many Lego Bricks Are There in LEGOLAND Windsor?
The LEGOLAND Windsor features nearly 40 million LEGO Bricks.
Are Lego Sets Cheaper at LEGOLAND?
No, the price is the same as other stores but having a membership can save you an extra 10% plus they sometimes have sales you can get up to 50% off or more.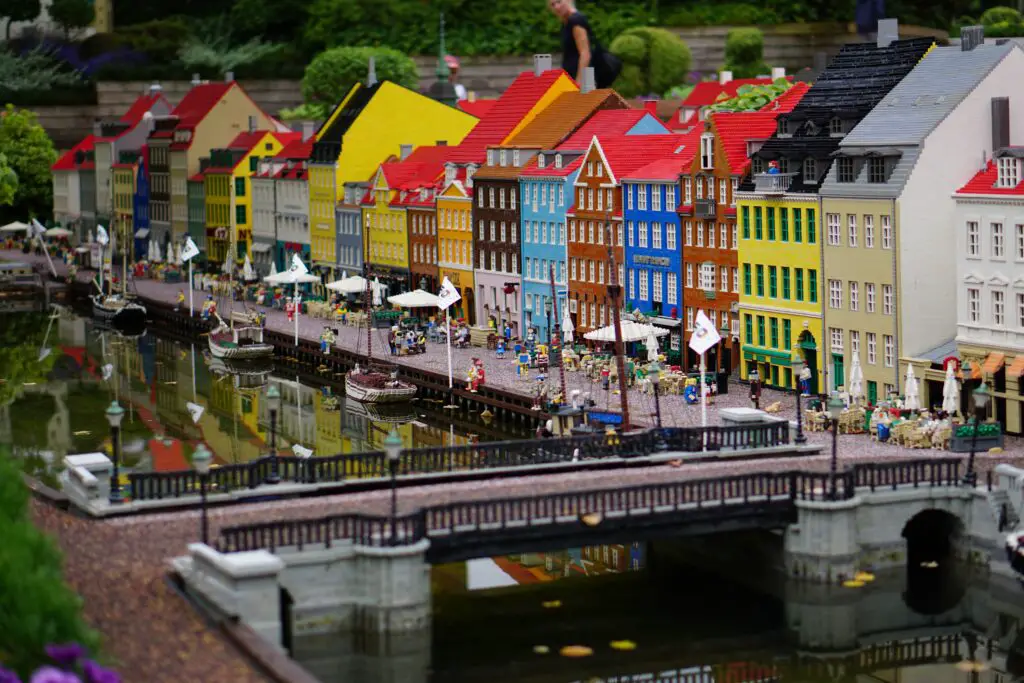 Are Lego Sets More Expensive at LEGOLAND?
No, LEGO sets are not expensive at LEGOLAND. They charge retail prices and sometimes even have sales where you can purchase items at a discount.
Are There Special Lego Sets at LEGOLAND?
Yes, LEGOLAND has special and exclusive LEGO sets.
Are Adults Banned from LEGOLAND?
No, adults are not banned from LEGOLAND, and guests of all ages are allowed.
Which LEGOLAND Is Best to Visit?
LEGOLAND Billund is the best LEGOLAND to visit as it's the birthplace of LEGO followed by LEGOLAND Windsor and LEGOLAND Florida which are the biggest amusement parks and offers the largest amount of attractions, plus LEGOLAND Florida has a Water Park which is an added bonus.