Last Updated on November 27, 2022 by Lisa D. Marsh
The LEGO Millenium Falcon is a LEGO set released in the LEGO Star Wars theme and is based on the Millenium Falcon, a fictional starship in the Satr Wars franchise.
The Millenium Falcon was designed for the Star Wars Movie in 1977 and has subsequently appeared in many Star Wars movies from 1978 to 2018.
The Millenium Falcon has also appeared in the LEGO Movie (2014) and LEGO Star Wars games including LEGO Star Wars II: The Original Trilogy and LEGO Star Wars: The Complete Saga.
LEGO has released multiple Millenium Falcon sets in varying sizes with 10179 Ultimate Collector's Millennium Falcon being physically the largest LEGO set until it was topped in 2008 by LEGO taj Mahal.
In 2017, LEGO released an updated version of the Millenium Falcon set in the Star Wars Ultimate Collection Series with a new interior and more details compared to the previous version which became the most expensive LEGO set commercially available.
This article answers some important questions about the LEGO Millenium Falcon and includes some important facts to remember about the set so you can have a solid understanding of the Millenium falcon sets.
How Many LEGO Millenium Falcons Are There?
There are currently 11 LEGO Millennium Falcon LEGO sets released from 2000 to 2018. These includes:
LEGO Star Wars Millenium Falcon Set 7190 (2000) – Large

LEGO Star Wars 4488: Mini Millennium Falcon (2003)

LEGO Star Wars Sets: Classic 4504 Millennium Falcon (2004)

LEGO Star Wars: Ultimate Collector's Millennium Falcon 10179 (2007)

LEGO Star Wars: Midi-scale Millennium Falcon 7778 (2009)

LEGO Star Wars Millennium Falcon 7965 (2011)

LEGO 75030: Millennium Falcon Microfighter (2014)

LEGO STAR WARS Millennium Falcon 75105 (2015)

LEGO Star Wars Ultimate Millennium Falcon 75192 (2017)

LEGO Star Wars Millennium Falcon Microfighter 75193 (2018)

LEGO Star Wars: Kessel Run Millennium Falcon 75212 (2018)
Why Is the LEGO Millenium Falcon So Expensive?
There are many reasons why the LEGO Millenium Falcon is so expensive:
It's very huge

A large number of parts and pieces

It's a licensed set

It includes a lot of detail

Production cost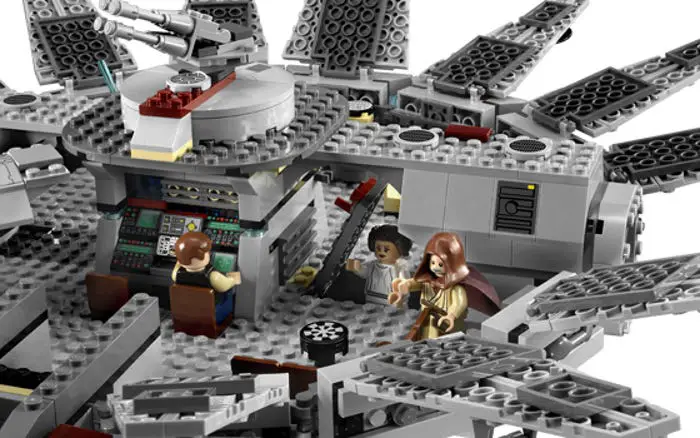 Is the LEGO Millennium Falcon Worth It?
Yes, the LEGO Millenium Falcon is worth it and here's why:
It has the second-most pieces of any set

The set is very large and the finished model is almost three feet by two feet and is the size of a small table

It's still the biggest LEGO Star Wars LEGO set ever

It's definitely a showpiece and a long build

It's incredibly detailed and enjoyable

It's the heaviest LEGO set ever, weighing over 22 pounds

There are so many ways to display it

It's (probably) going to be a great investment
How Many Pieces Are Old LEGO Millenium Falcon?
The old Millenium Falcon with set number 7190 that was originally released in 2000 has 663 pieces.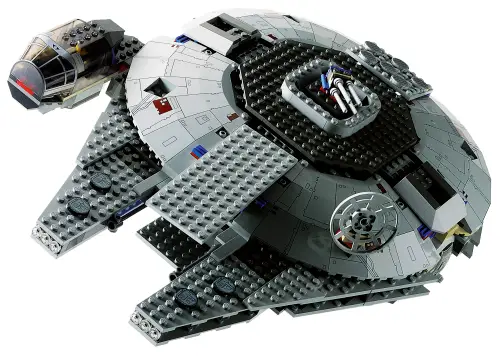 What Is the Difference between the LEGO Millenium Falcon Sets?
The difference between the Millenium Falcon sets include:
Number of pieces

Size

Some have layered compartments instead of bricks

Number of Minifigures and their skin colors

Weapons for the Minifigures

Minifigure skin colors

Upgrades and modifications

New features and accessories like rotating quad laser cannons, twin flick missiles, detachable cockpit cover, cups, ships, etc

Clearly defined and detailed prints 
Why Is the Millennium Falcon So Special?
The LEGO Millenium falcon is so special because it's one of the largest LEGO sets ever, has a lot of details, includes a large number of pieces, cool, fun, and enjoyable, it's a showpiece and a long build.
Which Millenium Falcon LEGO Set Is Better?
The 7,541 piece 75192 UCS Millennium Falcon (2017) is the best Millenium Falcon LEGO set. It was formally the largest LEGO set of all time, includes a lot of intricate details, and measures over 33 inches long, 22 inches wide, and 8 inches high. 
The set comes with both sets of classic Minifigure crews including Han Solo, Chewbacca, Princess Leia, and C-3PO, while the sequel crew adds Older Han Solo, Rey, and Finn.
It has a clean-cut shape, accurate and intricate design, and includes upgrades such as removable hull panels, a boarding ramp, a concealed blaster cannon, and a new and improved four-figure cockpit with a detachable canopy, and 2 sensor dishes.
How Much Is the Original Millennium Falcon LEGO Worth?
The original Millenium Falcon, LEGO Star Wars Millenium Falcon Set 7190 is currently worth around $1,200.
Did LEGO Discontinue the Millennium Falcon?
No, LEGO did not discontinue the Millenium Falcon and there is no official announcement from LEGO, though there have not been new releases since 2018. 
But we can expect a new release after the LEGO Star Wars Ultimate Millennium Falcon 75192 retire.
How Long Does It Take To Build LEGO Millennium Falcon 75192?
The LEGO Millenium Falcon 75192 is one of the longest builds and can take anywhere between 20 to 30 hours depending on your LEGO building skills.
However, Ohannes Roesch, Kathi Stutz, Ralf Johannes, and Gabriel Cabrera Parra (all from Germany) in Walldorf, Germany managed to build the set in 2 hr 51 min 47 sec which is the fastest time to build the Millenium falcon 75192.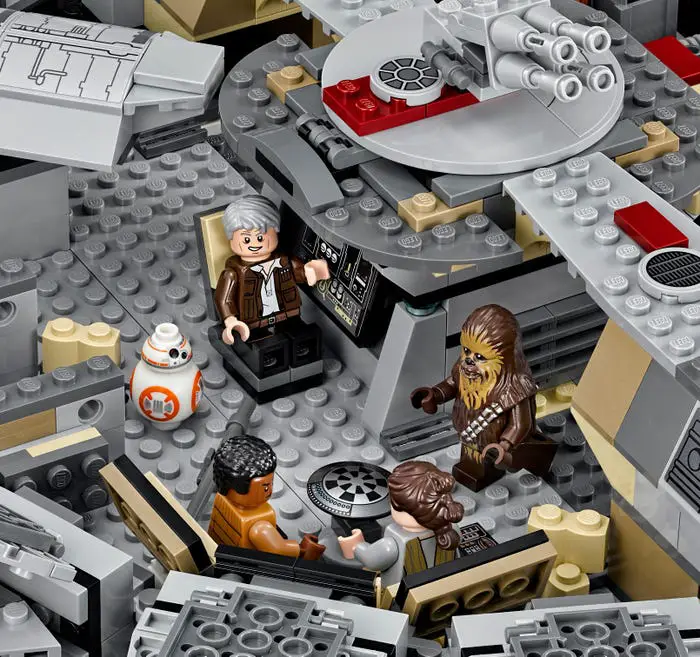 Will There Be Another LEGO Millennium Falcon?
Yes, it's very likely there will be another LEGO Millenium Falcon set, though it's not certain, and there's no official announcement from LEGO to discontinue the Millenium falcon sets.
How Do I Get the New LEGO Millenium Falcon 75192?
You can get the  LEGO Millenium Falcon 75192 on the LEGO website, LEGO stores, Amazon, Target, ToyPro, and other marketplaces that sell LEGO sets.
How Many Bags Are There for the Millenium Falcon LEGO?
The UCS Millennium Falcon (75192) has 17 bags or stages,  but there are 66 total bags with multiple bags under each number or stage.