Last Updated on November 27, 2022 by Lisa D. Marsh
Saturn V and Eiffel LEGO sets are among the tallest and coolest sets that make a great display.
Saturn V LEGO sets are the tallest Ideas sets ever made and are created based on the Saturn V rocket, a super heavy-lift launch vehicle. Today, they are among the best family sets where everyone can participate in the final goal, feel rewarded, and also learn something new.
The Eiffel Tower LEGO sets are created based on the Eiffel Tower, one of the world's most popular landmarks that attract millions of curious visitors from around the world each year.
This article compares LEGO Saturn V vs Eiffel Tower sets and goes over their scale, number of sets, pieces, which one is easier to build, and display ideas so you can know which will make the best display in your home or office.
Let's get started.
Lego Saturn V vs Eiffel Tower
Scale: Which is the Tallest?
The Saturn V set scales 1:110 and has a dimension of 14.88 x 18.9 x 4.41 inches. It measures over 39 inches (100 cm) in height and will make a big impression wherever it is displayed.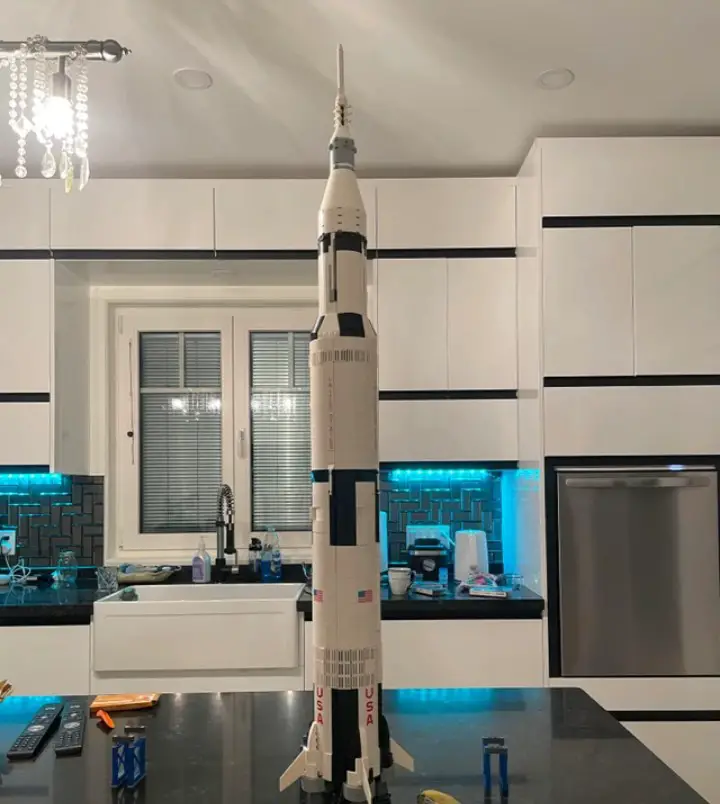 On the other hand, the completed Eiffel Tower 21019 has a much smaller scale, with dimensions of  7.52 x 10.31 x 2.4 inches which are smaller compared to the LEGO Saturn V set.
However, the first Eiffel Tower set 10181 is a bit taller than the Saturn V LEGO set, standing 42.5inches (108 cm) high and the base measures 20inches x 20inches (50 cm x 50 cm) which is a bit taller than the Saturn v set at 39 inches (100 cm), but this set is very rare and very hard to find.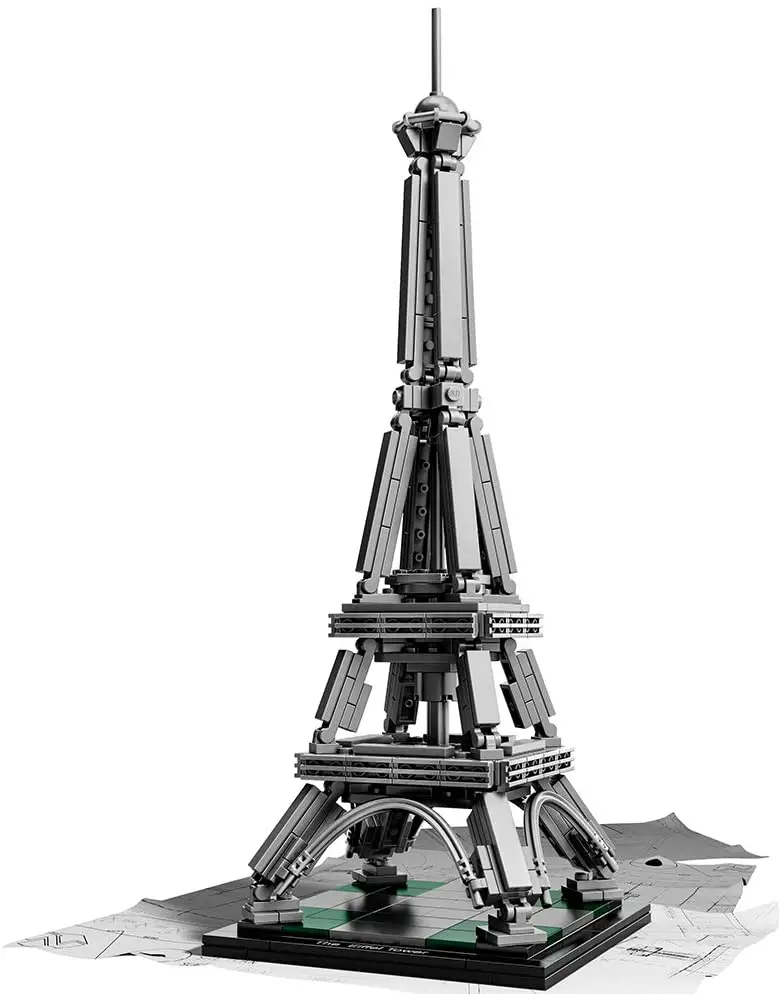 Number of Pieces
The LEGO Saturn V 92175 includes 1969 pieces which are way more than the Eiffel Tower set, including only 321 pieces. 
With these too many pieces, the Saturn V LEGO set will take more time and will be fun and enjoyable to build along with the family, stimulating creativity and teamwork.
Number of Sets
There are 2 Saturn V LEGO Sets released, with the 92176 sets released in 2017 and retired in (available on Amazon), while the newer set with number 92176 was released in 2020.
Likewise, there are 2 Eiffel Tower LEGO Sets released including LEGO 10181 Eiffel Tower set which was the first set and was released in 2007 and retired in 2009. While the Eiffel Tower 21019 set was released in 2014.
Which is Hard to Build?
With 1969 pieces, LEGO Saturn V is harder and takes more time to build than the Eiffel Tower LEGo sets that include only 321 pieces.
Lego Saturn V vs Eiffel Tower: Which is Cool to Display?
Both LEGO Saturn V and Eiffel Tower sets will make a great display in the office, room, or home.
However, the LEGO Saturn V looks cooler and displays better than the Eiffel Tower set. This is due to its stylish looks, the beautiful black & white coloring, and the style, and it can be displayed in various ways including vertical and horizontal.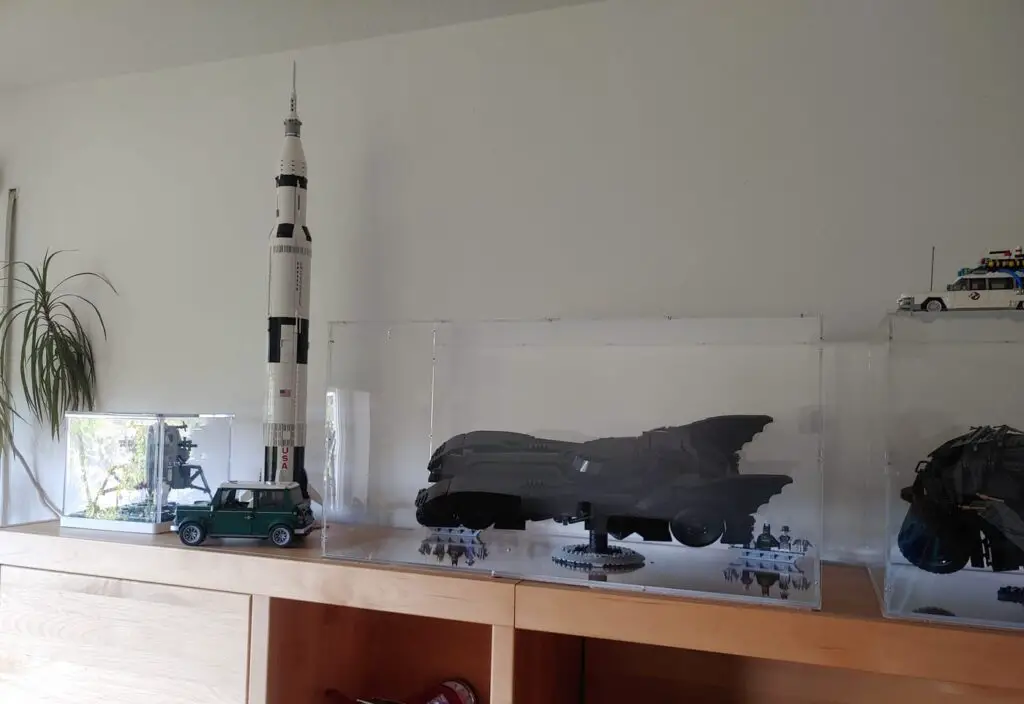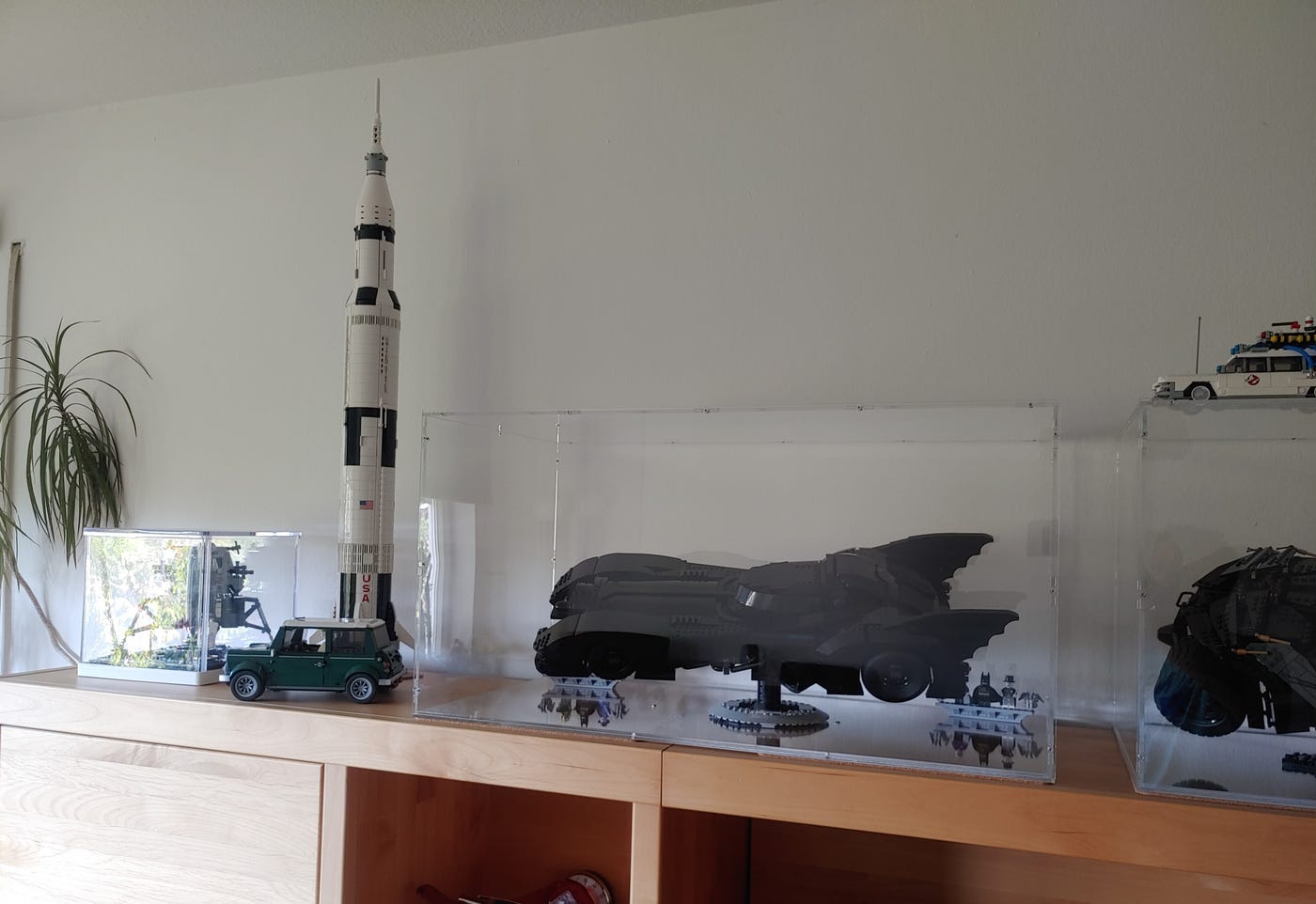 While the Eiffel Tower set also makes a great display, it's not as beautiful as the Saturn V set and can be only displayed vertically, though it also has many cool display ideas.